Wusthof - Crafter 7" Santoku, Hollow Edge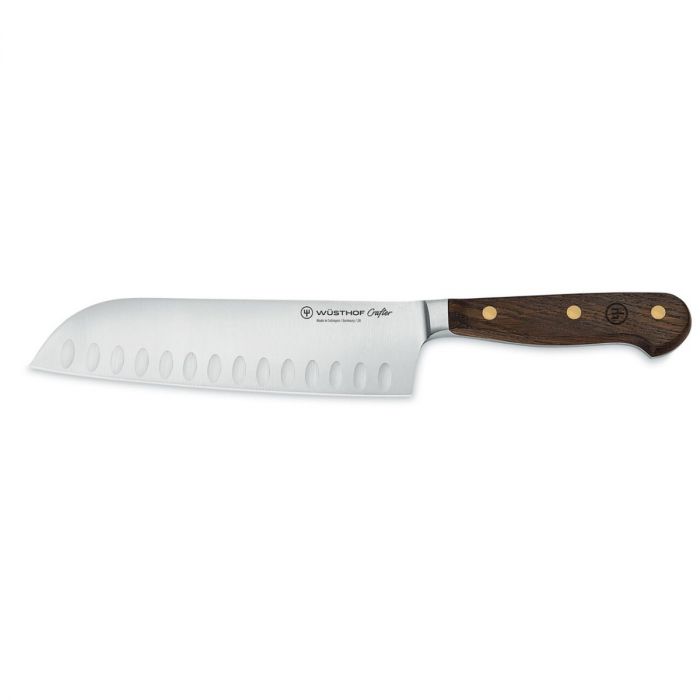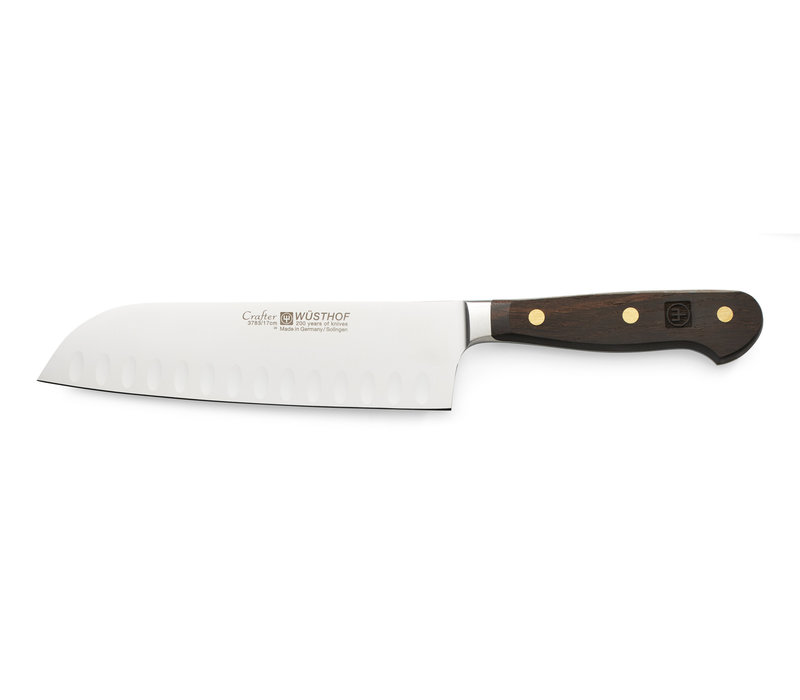 Wusthof - Crafter 7" Santoku, Hollow Edge
What a cook's knife is for European kitchens, the Santoku is for Japan and the whole of Asia: so versatile in shape, weight and edge that it can be used for mincing and chopping herbs, vegetables and fruit as well as for preparing fish and meat. The sharp blade of a Santoku allows anything from regular to wafer-thin cuts - it is therefore now indispensable in kitchens all around the world.
With brass riveting, handles made from luxurious smoked oak, and blades forged from a single piece of Wusthof steel, the Crafter series is what happens when over 200 years of knife production meets the modern home kitchen.
Forged from a single block of High Carbon Stainless Steel and tempered to 58-degree HRC. The Precision Edge Technology (PEtec) yields a blade that is 20% sharper with twice the edge retention than previous models.
Family owned for seven generations, Wusthof was founded in Solingen, Germany over 200 years ago. Wusthof's cutlery carries the Solingen name, a designation reserved for products that meet the strictest quality standards