Wusthof - Classic Ikon Four Piece Steak Knife Set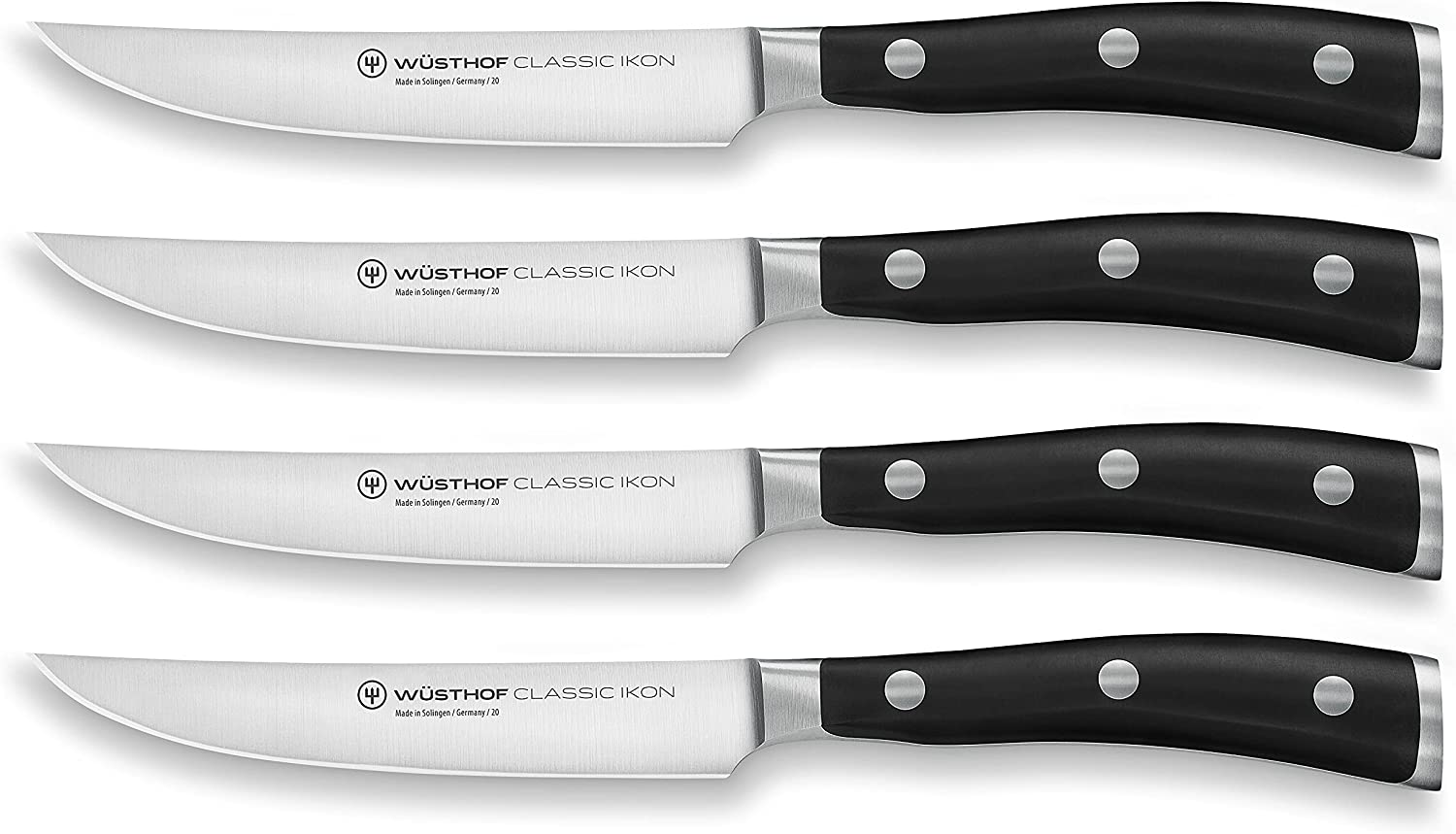 Wusthof - Classic Ikon Four Piece Steak Knife Set
Forged from one piece of specially tempered high carbon steel to ensure outstanding strength. Long-lasting, extreme sharpness, thanks to Wusthof's Precision Edge Technology. This set includes four (4) Wusthof Classic Ikon 4 1/2" Steak Knives.
Forged from a single block of High Carbon Stainless Steel and tempered to 58-degree HRC. The Precision Edge Technology (PEtec) yields a blade that is 20% sharper with twice the edge retention than previous models
Features a sleek and sophisticated black handle with a double bolster for exceptional balance, beauty, and the ultimate cutting experience.
When you use a Wusthof knife, you can be sure that you are holding one of the world's best cooking utensils. With more than 200 years of experience, we know what perfect cutting means.